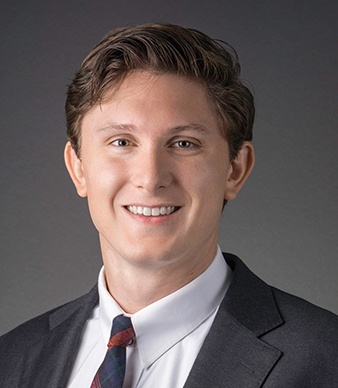 Craig Jennings
Associate Financial AdvisorFINRA Series 7
With over 4 years of experience in the investment industry, Craig Jennings joined Kelley & Mullis Wealth Management in 2015 as Associate Financial Advisor. Craig is a Registered Representative, who holds a Series 7 and Series 66 FINRA registration. He is also licensed for Life Insurance.
Prior to joining the Kelley & Mullis team, Craig served as Business Development Specialist at TD Ameritrade in Birmingham, AL and as Senior Advisor for Ty J Young, Inc. in Atlanta, GA.
Craig brings a wealth of experience in analyzing personal financial situations for clients and introducing a strategy to help them achieve their goals. His expertise in cultivating relationships and providing superior customer service to those clients aligns with the overall mission of Kelley & Mullis Wealth Management. Craig looks to provide clients with advice to achieve each of their individual financial goals through a holistic planning process, while helping them to understand each investment, creating an overall positive experience.
Craig received his Bachelor of Business Administration degree in Management from the University of Georgia's Terry College of Business, where he was an All-American swimmer. Originally from Boston, Massachusetts, Craig swam in the 2008 Olympic Trials in Omaha, NE. He enjoys spending time with his wife and friends, participating in recreational league sports and playing golf.