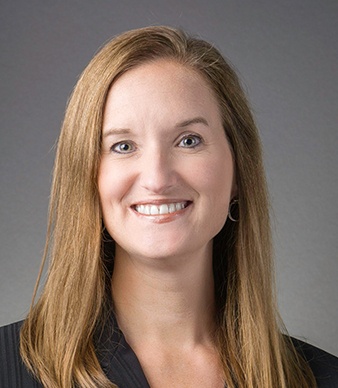 Cindy Irwin, CCP
Human Resources Director
Cindy Irwin is the Human Resources Director for Kelley & Mullis Wealth Management, where she directs and coordinates all activities with respect to human resources, support services, and public relations/marketing. With over 17 years of human resources experience in multiple industries, Cindy began consulting with Kelley & Mullis in February of 2014, joining the team permanently in September 2015.
As the Human Resources Director, Cindy is responsible for developing & implementing the company's strategic plans, increasing employee efficiency within the firm and managing company-wide initiatives. Her background in human resources consulting provides a basis for making recommendations to executive management for improvement of the firm's overall practices and alignment of strategic business objectives. This includes hiring top talent, ultimately ensuring client satisfaction, as well as managing the growth structure of the firm as any internal move can affect the overall service to clients.
A Birmingham native, Cindy received her Bachelor of Science Degree in Psychology from the University of Alabama at Birmingham. Cindy is a Certified Compensation Professional and holds a Salary Administration Certification. Her affiliations include Society for Human Resources Management and World at Work. She is an avid reader and enjoys spending time with friends and family, including her husband John, daughter Kendall and son Jake.